WELCOME TO THE LOOΠΔVERSE
Welcome to the LOOΠΔ Wiki, a collaborative encyclopedia for all things LOOΠΔ! As of the 23th of August there are 62 articles, 2,017 edits, and 6 active users.
LOOΠΔ
LOONA, (Hangul: 이달의 소녀 pronounced as "idarui sonyeo" (Girl of the Month)) stylized as LOOΠΔ is an upcoming South Korean girl group created by Blockberry Creative. They are set to debut in 2017 with a total of 12 members. Each month, a new member of the group is revealed with their solo single and a music video along with a song with other revealed members. Starting from October 2016, so far 6 members have been revealed. Choerry being the latest. She is still in her teaser phase and is waiting to be released.
| | |
| --- | --- |
| | Choerry (Hangul: 최리), born as Choi Ye-rim (Hangul: 최예림) is the eighth member of the girl group LOONA. Born on June 4, 2001, in South Korea, she was revealed on July 12, 2017, officially releasing solo single "Choerry" on July 29, 2017. She is represented by a Bat and the color Purple. Read more |
Don't see a page you're looking for? Just type in the name and you can help out by creating it!
Music Video
LOOΠΔ TV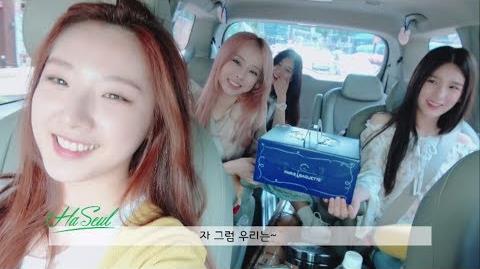 Ad blocker interference detected!
Wikia is a free-to-use site that makes money from advertising. We have a modified experience for viewers using ad blockers

Wikia is not accessible if you've made further modifications. Remove the custom ad blocker rule(s) and the page will load as expected.